Hospital Billing Services

Many healthcare organizations complain about poor hospital billing services. Billing services play an essential role in making an organization efficient and profitable. Hospitals struggle to manage their finances because of their work. Everyone is an expert in their respective field as in medical practice. If the medical practice does try to manage their finances too that will put the organization out of balance. The best way to overcome this problem is to outsource your hospital billing services. This will help you save your time and finances at the same time.

Process of Hospital Billing

The hospital billing process is really easy. It can be divided into nine simple steps:
Application Forms
Establishing financial accountability for the visit
Check-in and check-out procedures for patients
Examining coding and billing compliance
Claim preparation and transmission
Payer adjudication is being monitored.
Creating patient bills or statements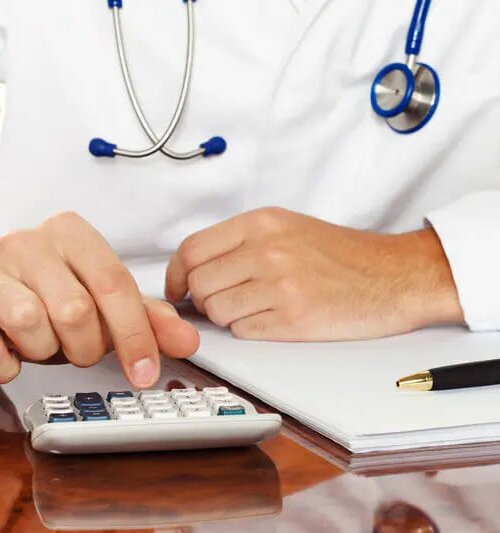 When you schedule an appointment, you are pre-registering with your doctor. If this is your first visit to that doctor or provider, you will be asked to supply personal and insurance information to begin the appointment.
Today's healthcare system is evolving rapidly, not just with regard to patient needs and new treatment developments, but also in the often unseen arena of medical coding and billing. While much of healthcare is front and center between the doctor and patient, much is still left to be done when the patient leaves the doctor's office or hospital. For those who manage this behind the scenes, it can often become overwhelming with the ever-constant changes in guidelines and regulations. The medical billing and revenue cycle management process, however, is vital to healthcare providers as it allows them to receive reimbursement for the treatment provided to patients, and thus keep their doors open for business.
What is billing service and types of billing in the hospitals?
There are three basic types of systems: closed, open, and isolated. Medical billing is one large system part of the overarching healthcare network. The healthcare network includes everything from medical billing to best practices for patient care, health institutions, and private practices.
What is the difference between professional billing and hospital billing?
The only difference between physician billing and hospital billing is that hospital or institutional billing deals only with the medical billing process and not with medical coding. Whereas physician billing includes medical coding. The appointed medical biller for hospitals only performs duties of billing and collections.
How does billing work in a hospital?
During check-in, you provide your complete personal and insurance information to the front desk. During check-out, your medical report will be generated and then sent to a medical coder. This will be translated into an actual medical billing code and a superbill is generated that is sent to the medical biller
Why are hospital bills so expensive?
Health care costs are growing faster than the economy, and a big portion of those bills is paid by employers and those with commercial insurance coverage. Health care costs are growing faster than the economy, and a big portion of those bills is paid by employers and those with commercial insurance coverage.
How to negotiate medical bills?
Try negotiating before treatment.

Shop around to find cheaper providers before your service.

Understand what your insurance covers ─ and what it doesn't.

Request an itemized bill and check for errors.

Seek payment assistance programs.

Offer to pay upfront for a discount.

Enroll in a payment plan.